Reviews
Check out my honest reviews with exclusive bonus bundles and demos here. I always offer my honest opinion and will never recommend a product I wouldn't use myself.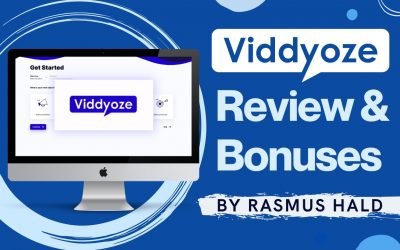 Viddyoze is an all-in-one video creation software that makes it easy for anyone to get free traffic, leads & sales. You can create videos in minutes with smart video recipes that are proven to convert. It comes with recipes for any kind of video and video goal to ensure that you get the best results…
Daily Updates From The Digital World
Subscribe to get daily updates and stay up to date. You'll never miss out on the hottest things or my exclusive bonuses again!