Reviews
Check out my honest reviews with exclusive bonus bundles and demos here. I always offer my honest opinion and will never recommend a product I wouldn't use myself.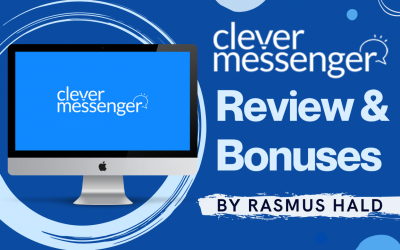 Clever Messenger is a powerful AI-powered chatbot and marketing suite for Facebook & Instagram. You can easily set up smart chatbot flows to turn visitors into leads and customers on complete autopilot. You're also getting custom setup chatbot workflows from me and the vendor to get started fast…
Daily Updates From The Digital World
Subscribe to get daily updates and stay up to date. You'll never miss out on the hottest things or my exclusive bonuses again!