About Me
Check out who I am and what I've been doing with my life up until now. You'll get my story to the laptop lifestyle here…
What I'm Doing These Days
Online Workshops
You are invited to my free online workshop that I host together with my friend and 7-figure marketer.
Bonus Bundles
You get my hand-picked bonus bundles with exclusive bonuses worth thousands for free.
Product Reviews
Get all the juicy insider secrets from the hottest product launches and evergreen systems. 
Demo Videos
Comes behind the scenes on the most popular products launches and battle-tested products.
Product Development
I'm always creating new products and services that solve problems in my 3 favorite niches.
Content Contribution
Connect with me on social media to get daily content. You can also join my daily email updates.
I'm a digital entrepreneur from Denmark living in Thailand. In the last 10+ years, I've launched a series of online businesses, lived abroad for 9 years, and traveled to 50+ countries.
I love building new online businesses that help people solve their problems. My favorite process is developing new concepts and designing them. Not much feels better than manifesting an idea and bringing it into reality.
The focus of my websites is within my 3 favorite niches that are the closest to my heart: Personal Growth, Health & Online Business Opportunities.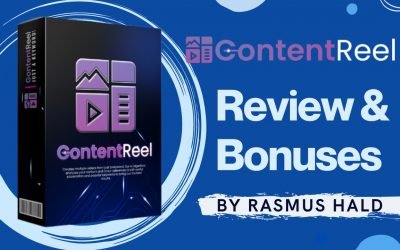 ContentReel is an easy-to-use video creator that creates 100s of videos for all social media with just 1 keyword and artificial intelligence. Get ready to generate tons of free viral traffic from TikTok, Instagram, YouTube, Facebook, Pinterest & Snapchat without any experience. It has never been easier…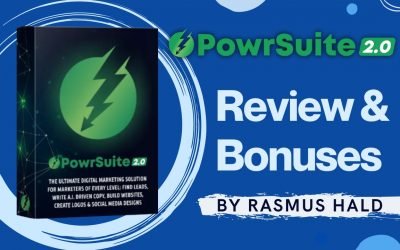 PowrSuite 2.0 is a 13-in-1 software platform to boost online sales, save time and remove the monthly costs of software like ClickFunnels, Canva, D7 Lead Finder, and more. You'll get page builders to build bonus pages, opt-in pages, offer pages, and more plus an A.I. copywriter, SMM tools, link…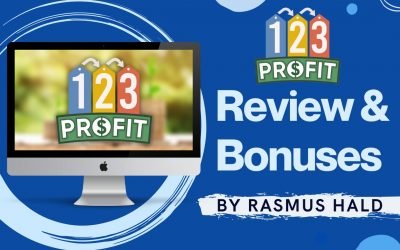 123 Profit is a simple 3-step "no-selling" system that was developed by 8-figure-per-year online business owner Aidan Booth. It requires absolutely no selling and has a 100% success rate for its beta testers. The beta testers have made as much as $5,979 in just 30 days with this system. You can get…
Daily Updates From The Digital World
Subscribe to get daily updates and stay up to date. You'll never miss out on the hottest things or my exclusive bonuses again!